Assembly of the FLEXI' devices
The FLEXI' series is characterized by the usual FEB quality with innovations that are targeted at making the installers' job easier.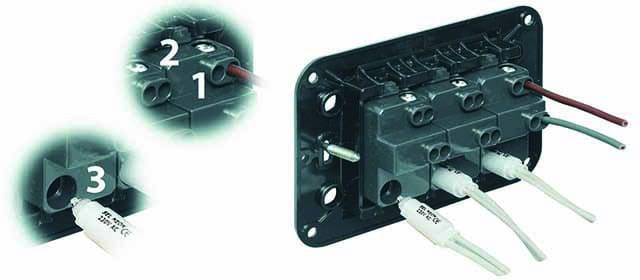 The wide and conical shape of the entrance holes makes it easier to insert flexible wires (1). The assembly is made easier thanks to the indentations on the frame that line up with the screws for a better access with the screw driver (2). All the switches, including two way switches have the space for the addition of a light, p/n 4000/LN (3).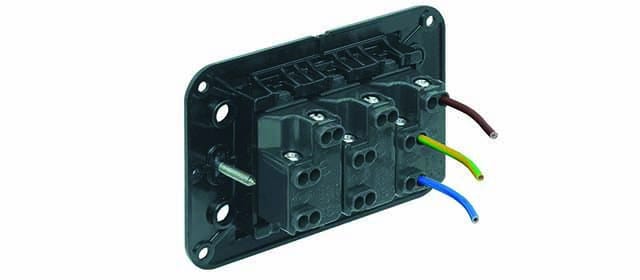 The screws are conveniently located so that they are accessible even after assembly on the frame.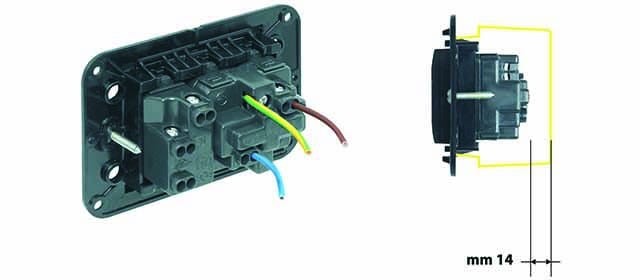 The depth of the schuko and P40 sockets is studied to increase the space available for the wires between the device and the bottom of the wall box.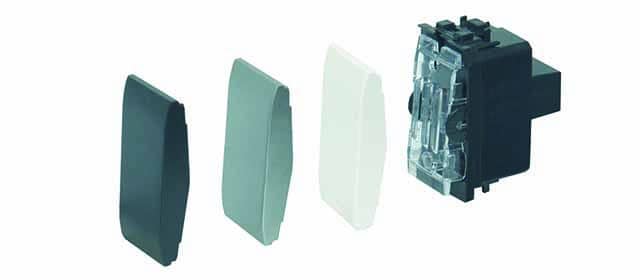 Il copritasto è intercambiabile e disponibile nelle tre versioni di colore nero, tec e bianco.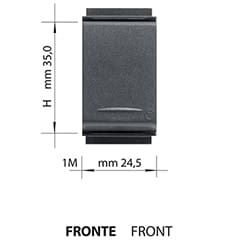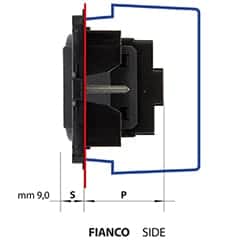 FLEXI' SERIES CONNECTIONS
One way single pole switch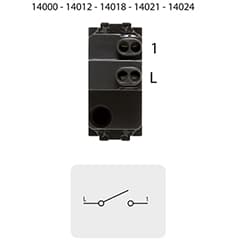 14000 – 14002 – 14018 – 14021 – 14024
Two way single pole switch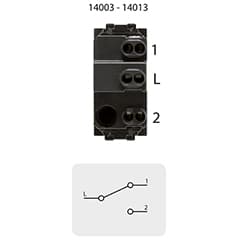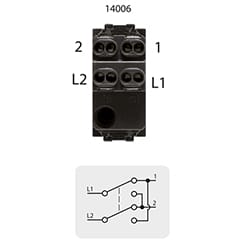 One way double pole switch
Light is on when load is off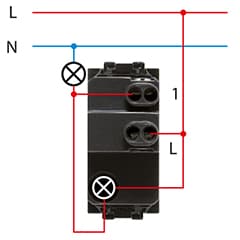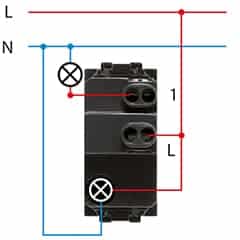 Light is on/off when load is on/off