TONDO' SERIES COVER PLATES
The cover plates of the TONDO'series are born to modernize the classical lines of the other covers for the Laser or Magic series of devices. A valuable design, ideal to renew and enhance any environment.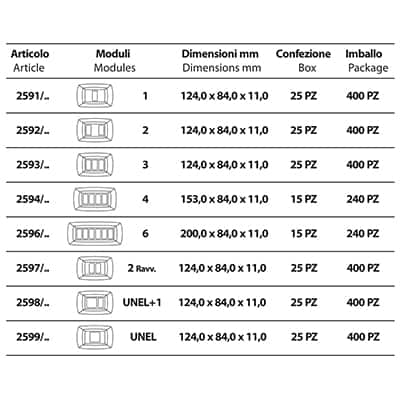 The complete P/N is composed by the article number and the color code.
Example: 2593/N = 3 modules Black (N) TONDO' cover plate