WALL FRAMES FOR LASER SERIES
The Lasaer series frames are usedd with all the plates: Tondò, Click, Aluminum and Tocco and with several other compatible modular series and allow a fast and secure coupling by snap or screw. They are made in self extinguishing polycarbonate and allow housing from 1 to 3 devices. the version for round wall box is available.
The supports 2631, 2632 and 2633 for round wall box are equipped with expansion staples already mounted, for a quick and convenient installation.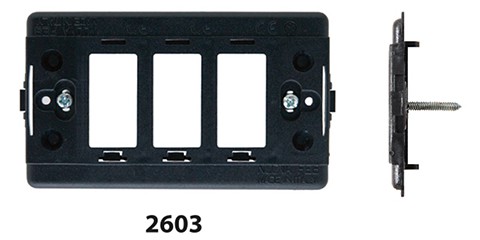 Art.2603
mm 117,0 x 65,0
Package = 100 pz
IMQ Certificate
Frame for UNEL side socket + 1 module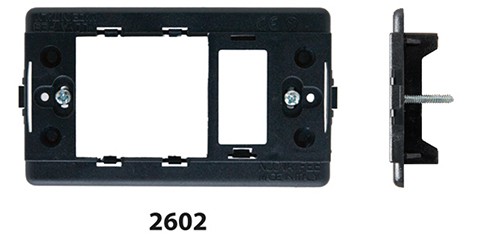 Art.2602
mm 117,0 x 65,0
Box = 25 pz – Package = 200 pz
IMQ Certificate
Frame for UNEL central socket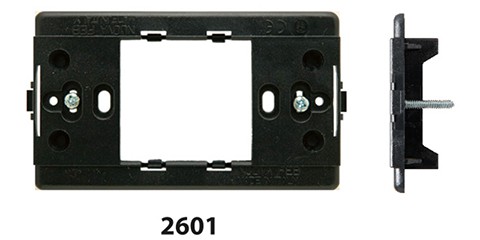 Art.2601
mm 117,0 x 65,0
Box = 25 pz – Package = 200 pz
IMQ Certificate
Frame for round box 1 module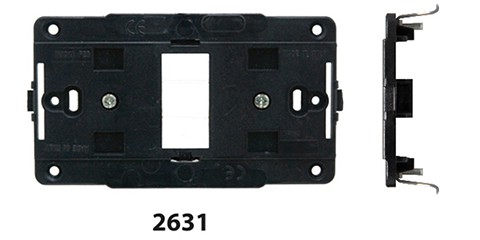 Art.2631
mm 117,0 x 65,0
Package = 50 pz
IMQ Certificate
Frame for round box 2 modules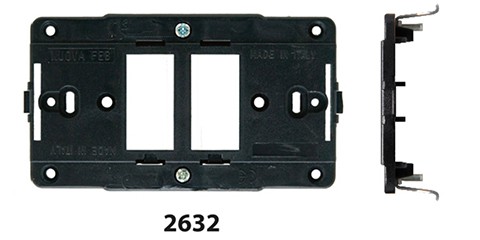 Art.2632
mm 117,0 x 65,0
Package = 50 pz
IMQ Certificate
Frame for UNEL central socket round box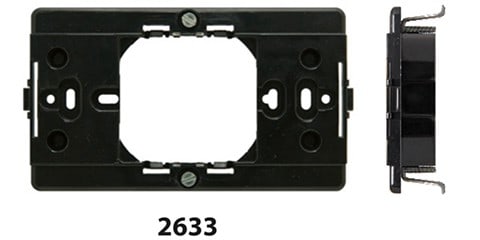 Art.2633
mm 117,0 x 65,0
Box = 1 pz – Package = 200 pz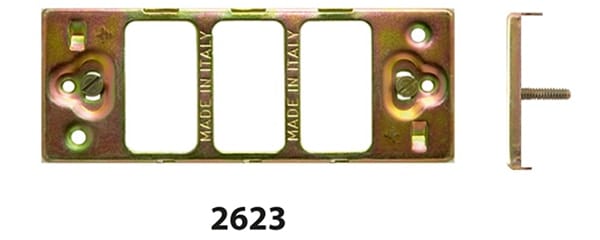 Art.2623
mm 113,0 x 45,0
Package = 225 pz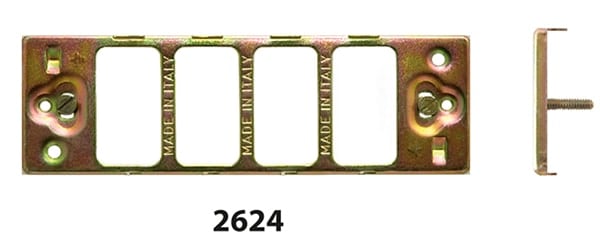 Art.2624
mm 136,0 x 45,0
Package = 125 pz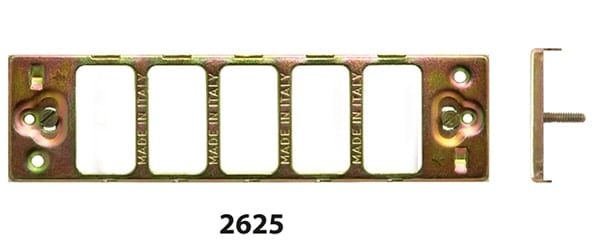 Art.2625
mm 160,0 x 45,0
Package = 125 pz
With indentation for Click cover plates 3/4/5 modules